Nepal is a trekker's delight as well as a photographer's dream destination. Many people have fallen in love with trekking after starting with a hike in Nepal. Nepal, a Himalayan country, has something for everyone when it comes to trekking and getting lost in nature. We've compiled a list of five simple treks in Nepal, ranging from three to ten days in length. Start with a short journey to get a flavor of trekking in Nepal, but if you have more time, go on longer excursions.
Walking through lush woodland and walking on the foothills of mountains, taking in the breathtaking view of the Himalayas. You'll pass through farms and picturesque mountain communities on your way to the top. You will also gain an understanding of the local culture and heritage, as well as enjoy their genuine welcome.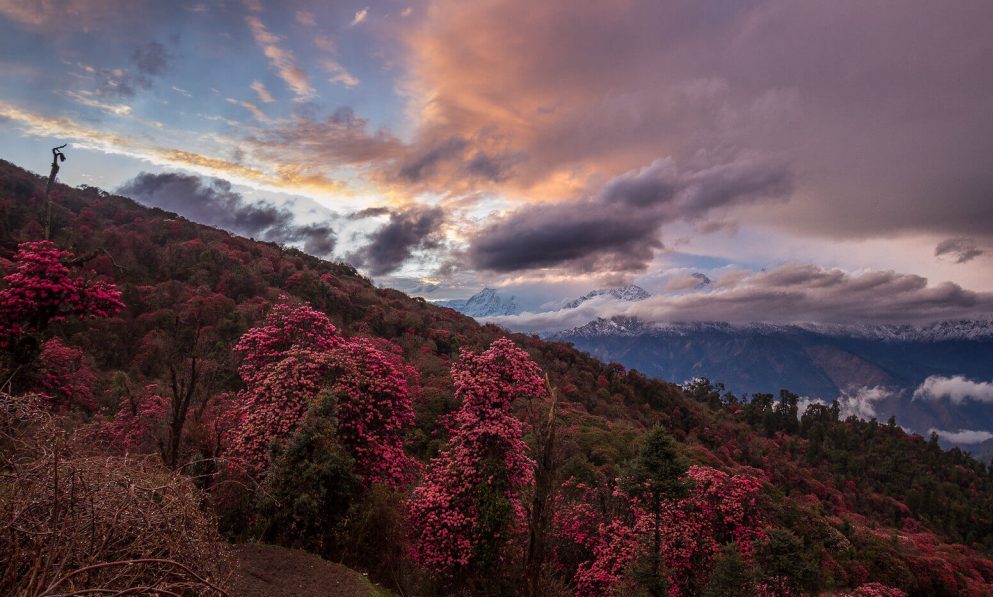 Every journey will take you through a lush green valley with streams, cascades, and turquoise lakes. As a result of these characteristics, Nepal is an appealing destination for spectacular outdoor activities for trekkers of all ages, including the elderly, families, and children, as well as solo and group tourists.
The basic treks in Nepal for novices will take you through beautiful landscapes and high mountains in various parts of the country. As a result, several of the hike routes are quite challenging by nature. You will, however, have the choice of starting an easy trek to Nepal's beautiful land. On the plus side, you'll have a reduced risk of getting high altitude sickness. These treks are much shorter in length and are considered suitable for beginners.
As you ascend you are rewarded with breathtaking vistas of the beautiful mountain peaks all along the trails. Additionally, the length, duration, and altitude of these trekking are all just right for beginner trekkers.
Beginner Treks in Nepal
Ghorepani Poonhill Trek
The Ghorepani Poon Hill trek is one of Nepal's most accessible treks, excellent for novices and groups, Located in Nepal's Annapurna Region. The journey follows one of Nepal's most simple routes. As a result, it is one of the most popular and well-known treks in Nepal's western areas. From the vantage point of Poon Hill, take in the panoramic splendor of the Himalayas and watch a magnificent sunrise or sunset. From this vantage point, you may see the Annapurna Massif, Dhaulagiri, Nilgiri, Mardi Himal, and Hiunchuli mountains.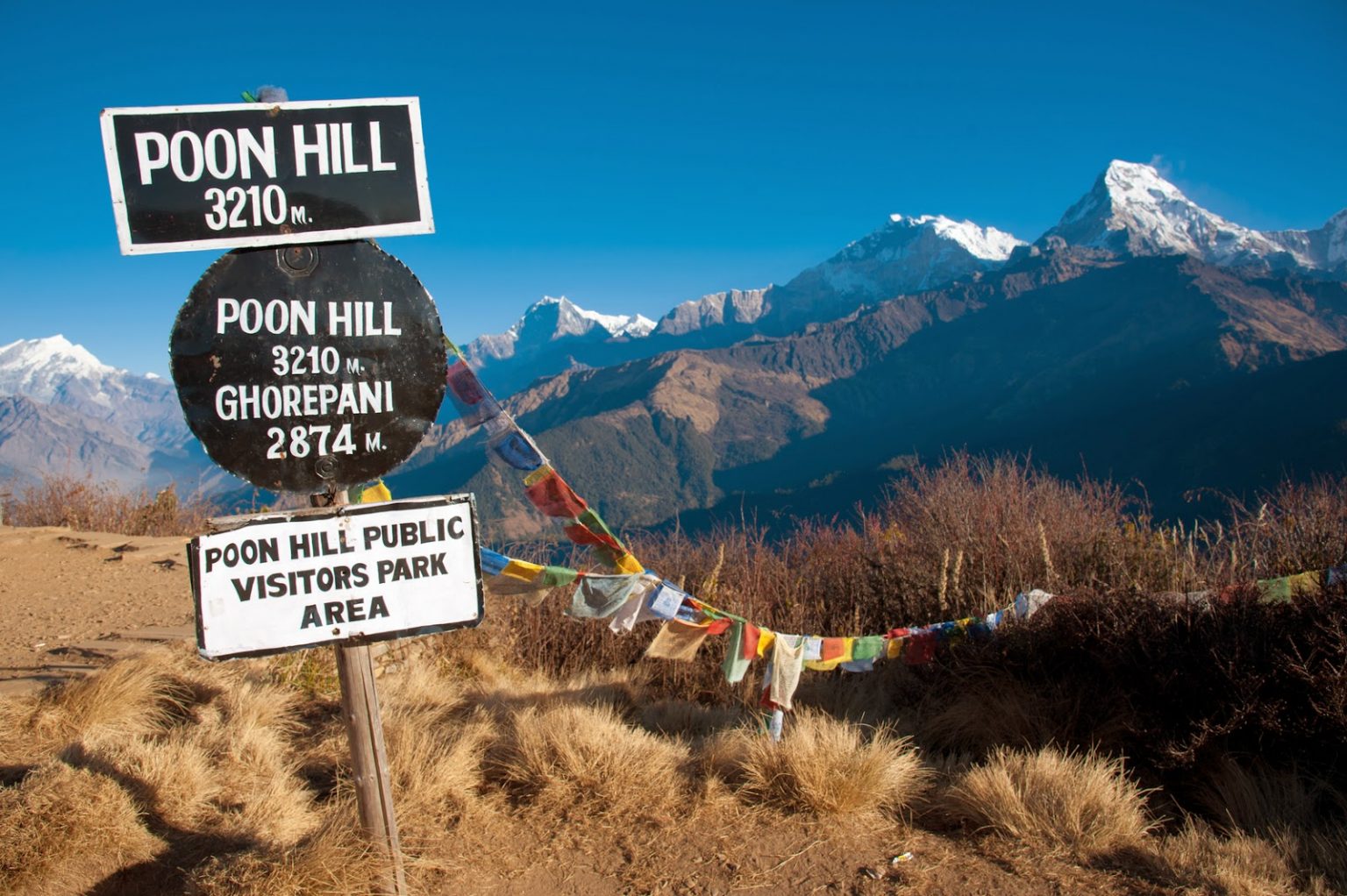 You'll be traveling through a dense jungle of rhododendron trees in the Annapurna Conservation Area Project. Gurung and Magar communities dominate the region, which is also home to the valiant Gurkha troops. Furthermore, the Annapurna region hike will provide you with a glimpse into traditional Nepalese hillside communities. This easy and uncomplicated trek allows you to learn about the Himalayan people's rich culture and traditions, as well as see Nepal's stunning natural beauty and have a variety of other surprising new experiences.
Elevation: 3,210 meters
Region: Annapurna Region
Grade: Easy and Gentle
Starting and Ending Point: Kathmandu/ Pokhara
Best Time: Spring (March-May) and Autumn (Mid-September - November)
Himalayan View: Annapurna Range, Mount Hiunchuli, Nilgiri, Mardi Himal, and Mount Dhaulagiri
Please, click here for amazing Annapurna Region trekking packages.
Langtang Valley Trek
The Langtang Valley Trek is one of Nepal's short and simple treks under 5,000 meters. Tserko Ri, at an elevation of 4,984m, is the trek's highest point. It's a stunning vantage point for gorgeous snow-capped peaks. It provides breathtaking views of Dorje Lakpa (6,990m), Langtang Ri (6,370m), and Langtang Lirung (7,245m).
Langtang is a scenic valley in Northern Nepal, close to the Tibetan border. The magnificent Langtang valley journey leads you through a tranquil rhododendron and bamboo forest. You'll be walking alongside quiet streams and thundering waterfalls, with breathtaking mountain views. The perfect time to go on a Langtang valley trek is in the spring and autumn. The weather patterns are excellent for a nice walk at this time of year. The trips are also less congested than the majority of Nepalese treks.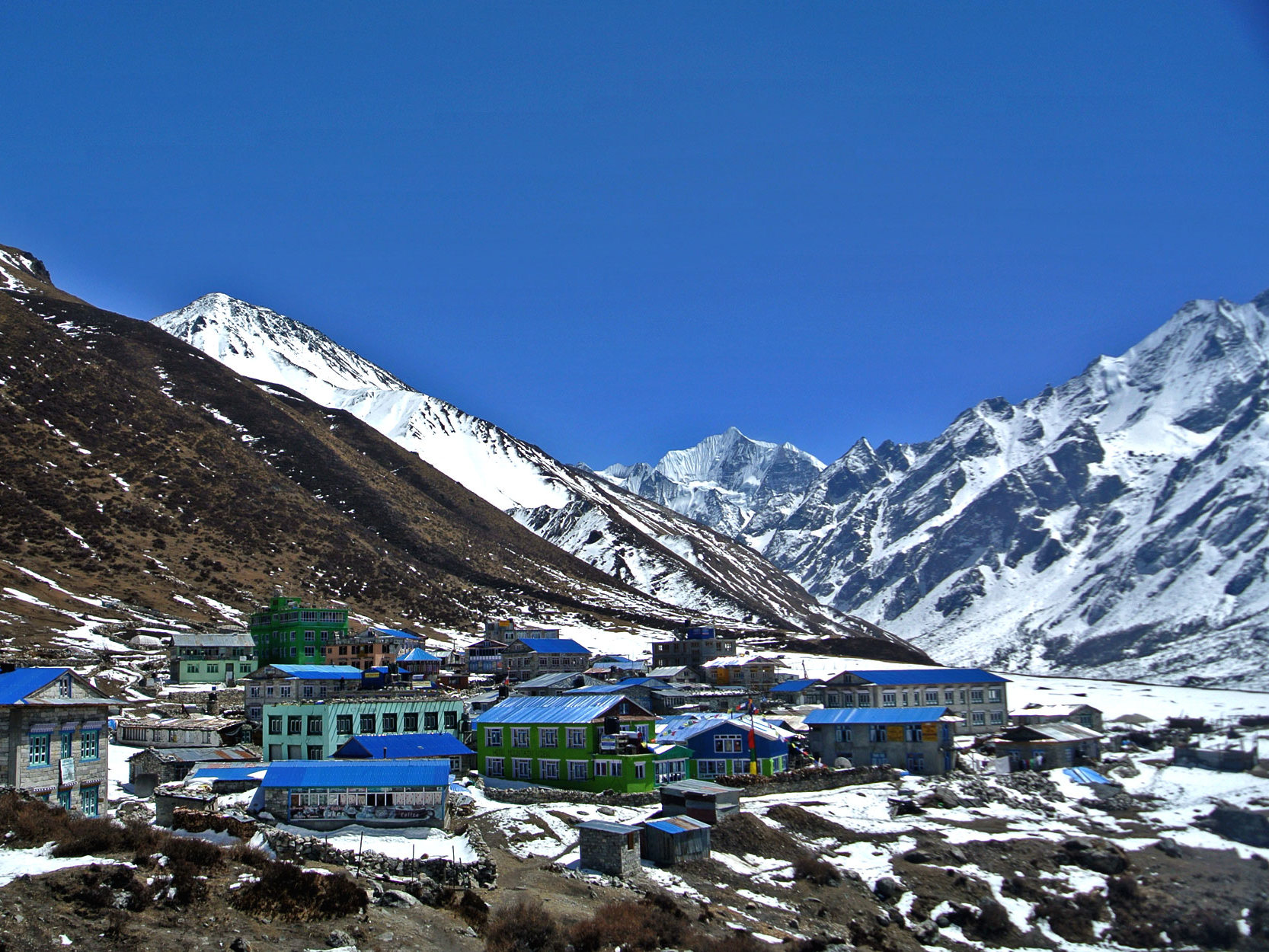 For your Langtang Valley trip, however, you must hire a guide. In the Langtang valley, it is illegal to go on a solo or group adventure without a guide, according to government regulations. Hiring a guide, on the other hand, will allow you to obtain a better understanding of the local culture.

Elevation: 3,800 meters and Tserko Ri at 4,984 meters.
Region: Langtang Region
Grade: Easy to Moderate
Starting and Ending Point: Kathmandu
Best Time: Spring (March-May) and Autumn (Mid-September - November)
Himalayan View: Langtang Lirung (7,345m), Gang Chhenpo (6,388m), Naya Kanga (5,846m), Dorje Lakpa (6,966m), Kimsung (6,781m), and YansaTsenji (6,575m)
Mardi Himal Trek
The Mardi Himal Trek, located adjacent to Annapurna Base Camp, is one of the Himalayas' lesser-known and less-explored gems. This area of Annapurna was only opened for trekking in 2012, and it offers a fantastic opportunity to see the Mardi Himal Base Camp and the Himalayas from a path that is still mostly unexplored by the trekking community. This trip is also very great for those looking for an off-the-beaten-path trekking experience in the serene Annapurna region.
The beautiful pathways will take you to High camp at 3,580 meters and then to Base camp at 4,500 meters. The majority of the routes run through lush forests and charming rural villages.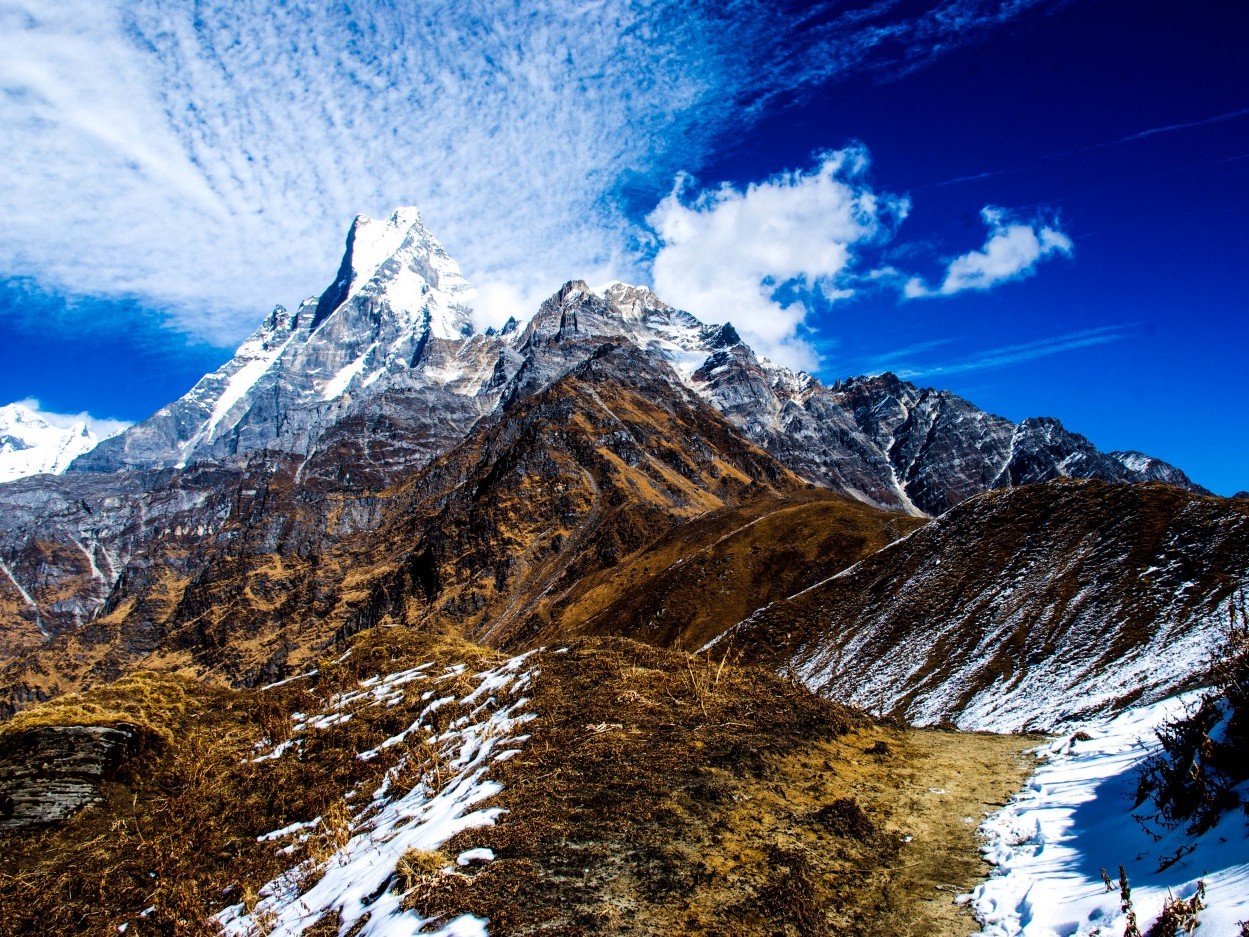 Along solitary and intermediate terrain, you will be trekking for 5-7 hours per day. However, due to excessive snowfall in the winter, the trails may be difficult to navigate. As a result, the best time to go on the Mardi Himal trek is in the autumn or spring season. During the months of Spring and Autumn, the weather is concise and to the point. As a result, you can soak in the breathtaking vistas of Annapurna at 8,091m, Machhapuchhre at 6,993m, and Hiunchuli mountains at 6,441m.
Elevation: 4,500 meters
Region: Annapurna Region
Grade: Easy to Moderate
Starting and Ending Point: Kathmandu
Best Time: Spring (March-May) and Autumn (Mid-September - November)
Himalayan View: Annapurna South, Hiunchuli, Machhapuchhre, and Mardi Himal from Upper Viewpoint
Please Click Here for Mardi Himal Trek Package.
Pikey Peak Trek
The Pikey Peak Trek is for you if you've always wanted to see the world's tallest mountain but are short on time and want to do a simple trekking route. In fact, Edmund Hillary, a famous mountaineer, and explorer is claimed to have said that the vista from Pikey Peak out to Everest is his favorite.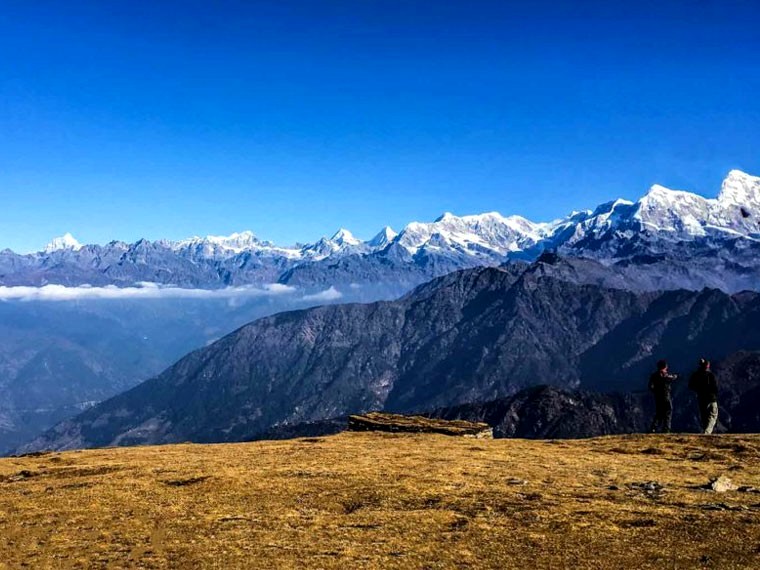 You'll get to visit important Buddhist monasteries, gompas (Buddhist fortresses), and stupas on this walk, in addition to seeing Everest and the Numbur Himal range (mound-like constructions that serve as places of meditation). You'll walk right up to Pikey Peak for daybreak and take in 360-degree views from Annapurna to Kanchenjunga from among the tangle of prayer flags at the peak. You'll also have the opportunity to visit Ringmo, which is recognized for its apple orchards and apple pie.
Elevation: 4,065 meters
Region: Khumbu Region
Grade: Easy to Moderate
Starting and Ending Point: Kathmandu/Kathmandu
Best Time: Spring (March-May) and Autumn (Mid-September - November)
Himalayan View: Mt. Everest, Mt. Dhaulagiri, Numbur Himal, and Mount Kanchenjunga ranges from a single viewpoint
Please Click Here for more interesting trekking packages in Everest Region.
Helambu Trek
The Helambu village trek is a fantastic walk that takes you through the countryside on high ridges and gorgeous hills. The trek takes place on the Kathmandu valley's northern sides. Helambu village is in a stunning setting with views of Langtang Lirung (7,245m) and the Jugal Himal range (3,800m).
The route to Helambu includes a stroll through tranquil natural abundance amidst terraced farms, a genuine cultural legacy, and the seclusion of the local way of life.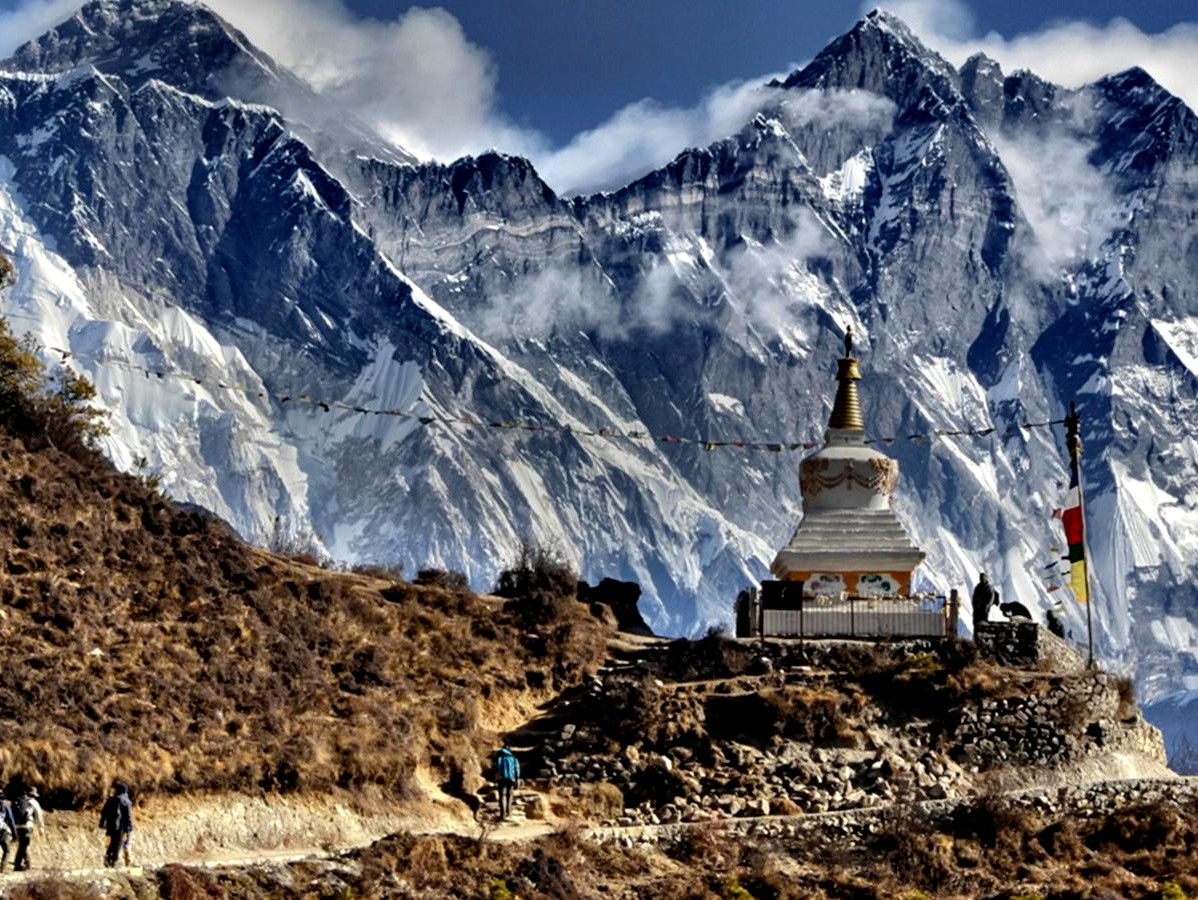 This walking route entails strolling through native Tamang and Sherpa settlements, both of which are descended from Tibetan ancestors. Trekkers are therefore likely to enjoy a memorable interaction with people and their customs. Similarly to this, trekking through lovely towns in the shadow of impressive mountains in the Helambu valley is an outstanding experience to accomplish quickly. This tour is also a fantastic option for winter traveling in Nepal.
Elevation: 3,510m
Region: Langtang Region
Grade: Easy and Gentle
Starting and Ending Point: Kathmandu/Kathmandu
Best Time: Spring (March-May) and Autumn (Mid-September - November)
Himalayan View : Langtang Lirung (7,234m), Langshisha Ri (6,427m), Langtang Ri (7,250m), Gaurishankar (7,145m), and Ganesh Himal (7,406m)
From city tours (Kathmandu, Pokhara, Chitwan, Lumbini) to various hikes and treks in high-altitude areas (Everest Region, Langtang Region, Annapurna Region), Luxury Holidays has been running various types of tours and treks in various parts of Nepal.
If you are looking for different tours and treks in Nepal, don't hesitate to get in touch with us.