Luxury travel in Nepal is all about creating a frictionless travel experience, where everything is seamless, effortless, and stress-free. Here are some ways in which luxury travel in Nepal offers frictionless travel:
Easy to Contact
Luxury Vacation Nepal is highly accommodating when it comes to communicating with our clients. You can reach us however you'd prefer, whether it's by phone call ( + 977 985 100 5129), WhatsApp, or email.
Easy Communication
The guests' travel arrangements with us would be quite simple. You are free to get in touch with us whenever you need. Our customer service hours are reliable and flexible. You can easily contact us by any means of communication if you have any questions, concerns, or reservations about your trip or trekking programs.
Easy to Book - Hassel Free Booking Process
It's simple to book a variety of luxury trip packages in Nepal with us. For the direct reservation of your trip, you can use the website, send us an email, or give us a call. Every method of communication is acceptable when contacting us. You can use card payment or bank transfer easily. We use Wetravel payment gateway for the booking.
Easy for Payment
Every one of our Luxury travel and trekking packages in Nepal is well-planned and brimming with top-notch amenities. It is simple to conduct cost transactions and make payments for the various packages. Simply click the payment link, provide all the necessary information, and then hit the "done for payment" button. We use the Wetravel payment gateway for the booking.
Hassle-Free Travel
Traveling throughout Nepal with Luxury Travel is hassle-free. Luxury trekking and sightseeing packages in Nepal are perfect for persons who value their privacy and don't like to be bothered by other tourists. You won't have to wait or deal with any problems brought on by other people while on the tour or excursion. With the help of our dependable trip leader, you are free to explore new locations on your own schedule.
Friendly Ground Handle Team
All of the members of our team are friendly and helpful for your Luxury Travels and Trekkings in Nepal. You shouldn't really be hesitant to contact us for information or anything. Our staff's expertise and dependability have made a significant contribution to the management and growth of our business. On and off the field, each team member has years of experience performing their duties. Your trip will be comfortable with us since we uphold our work ethic, and our personnel can be trusted with all of your sensitive information. Members of the field team are just as affable and reliable as the office team. They make every effort to keep you secure and at ease while on the trip with us.
Experience Ground Handling Team
Our experienced ground-handling team with great skills is available from our company to handle your Luxury Trekking and tours in Nepal. They are competent in dealing with and resolving any issues that may emerge throughout the trip because they have in-depth knowledge of the diverse areas of Nepal acquired through years of experience. All of our visitors travel with us in comfort and ease because all of our tours are led by knowledgeable tour/trek leaders and guides. Just like the rest of the crew, all of the company's drivers are trustworthy people. Every driver in our fleet has gone through training and got their driving license, so he will carry you to your destination with the highest discretion and security.
Well Organize Services
At Luxury Holiday Nepal, we consistently provide our visitors with well-organized services in a variety of Luxury tours and trekking packages. Each and every member of our team is extremely competent and skilled in their particular line of work, and they all work hard to give each and every visitor the finest possible service.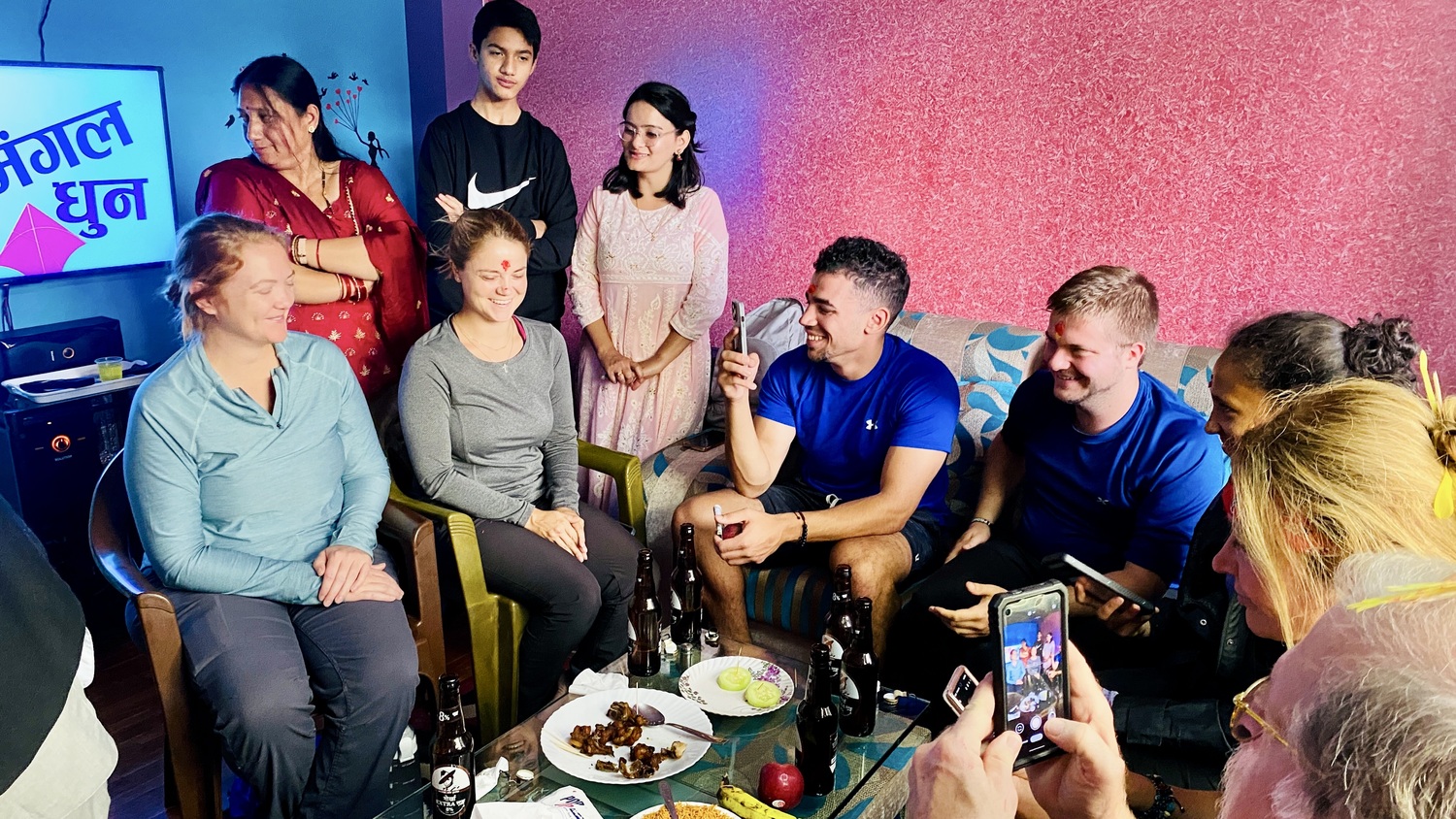 Private transportation
Luxury travel in Nepal offers private transportation options, including private cars, SUVs, and helicopters, that ensure a comfortable and convenient transfer to your destination.
Personalized services
Luxury travel in Nepal offers personalized services that cater to your specific needs and preferences, including customized meals, expert guides, and exclusive experiences.
Seamless logistics
Luxury travel in Nepal offers seamless logistics that ensure a hassle-free travel experience, with experienced tour operators and guides taking care of all the details and arrangements.
Luxury accommodations
Luxury travel in Nepal offers luxury accommodations that provide a comfortable and relaxing environment, with personalized services and amenities that cater to your every need.
Expert Guidance
Luxury travel in Nepal offers the expertise and guidance of experienced tour operators and guides, who can provide insider knowledge and insights on the destinations and attractions you visit, ensuring that you have an unforgettable travel experience.
By offering frictionless travel, luxury travel in Nepal allows you to relax, unwind, and enjoy the country's stunning natural beauty and cultural heritage in style and comfort.