Private Everest Base Camp Landing Helicopter Tour is one of the luxury trips to the Everest Region in Nepal. You can book the whole helicopter to take your family, friends or any loved one for this amazing heli tour in the Everest Region. For people who want to enjoy the Everest atmosphere in their own time and space, a private Heli ride towards Everest is excellent and it gives a freedom kind of experience as well.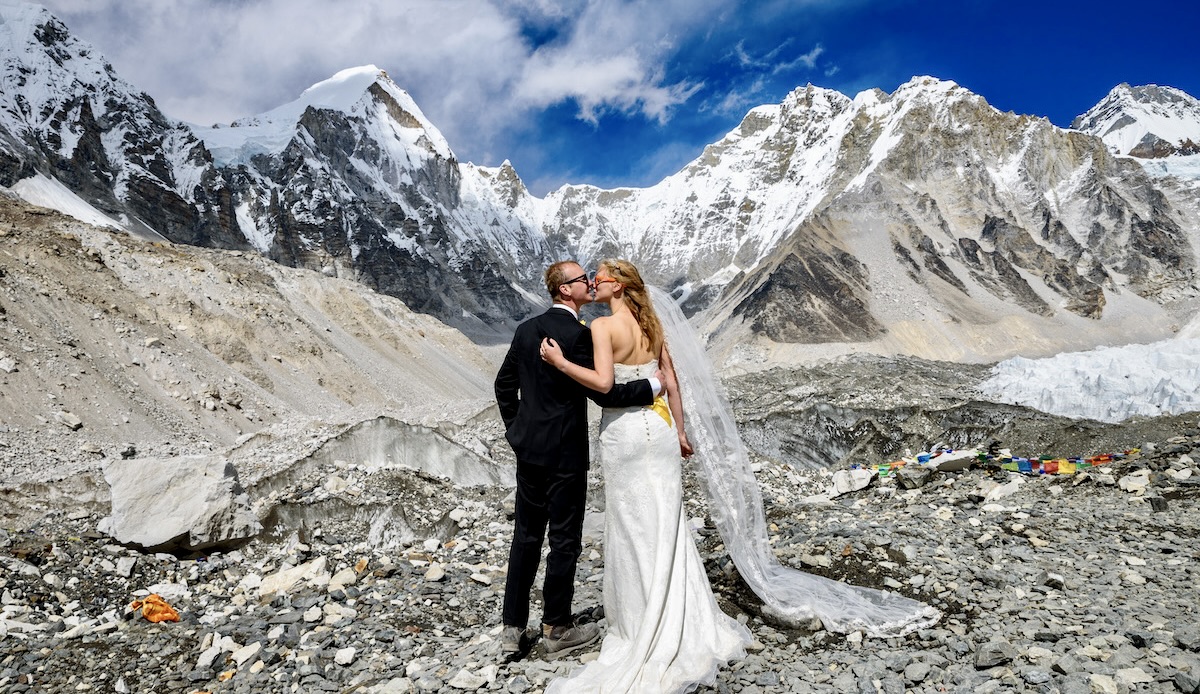 A private helicopter landing tour to Mount Everest is becoming increasingly well-known and nowadays people booked for some of the big events as well, which are listed below:
Surprising their family, friends or a group of the co-workers
Proposing their other half (Girlfriend/Boyfriend)
Celebrating the Wedding Anniversary in the Everest by Helicopter
Surprising BFF on her special day (Birthday) or an adventure trip with BFF
This private and scenic helicopter tour to Everest provides the ideal sightseeing adventure for life, apart from other tourists, waiting, or inconvenienced at any time. You will have enough personal space to really appreciate the day and the journey.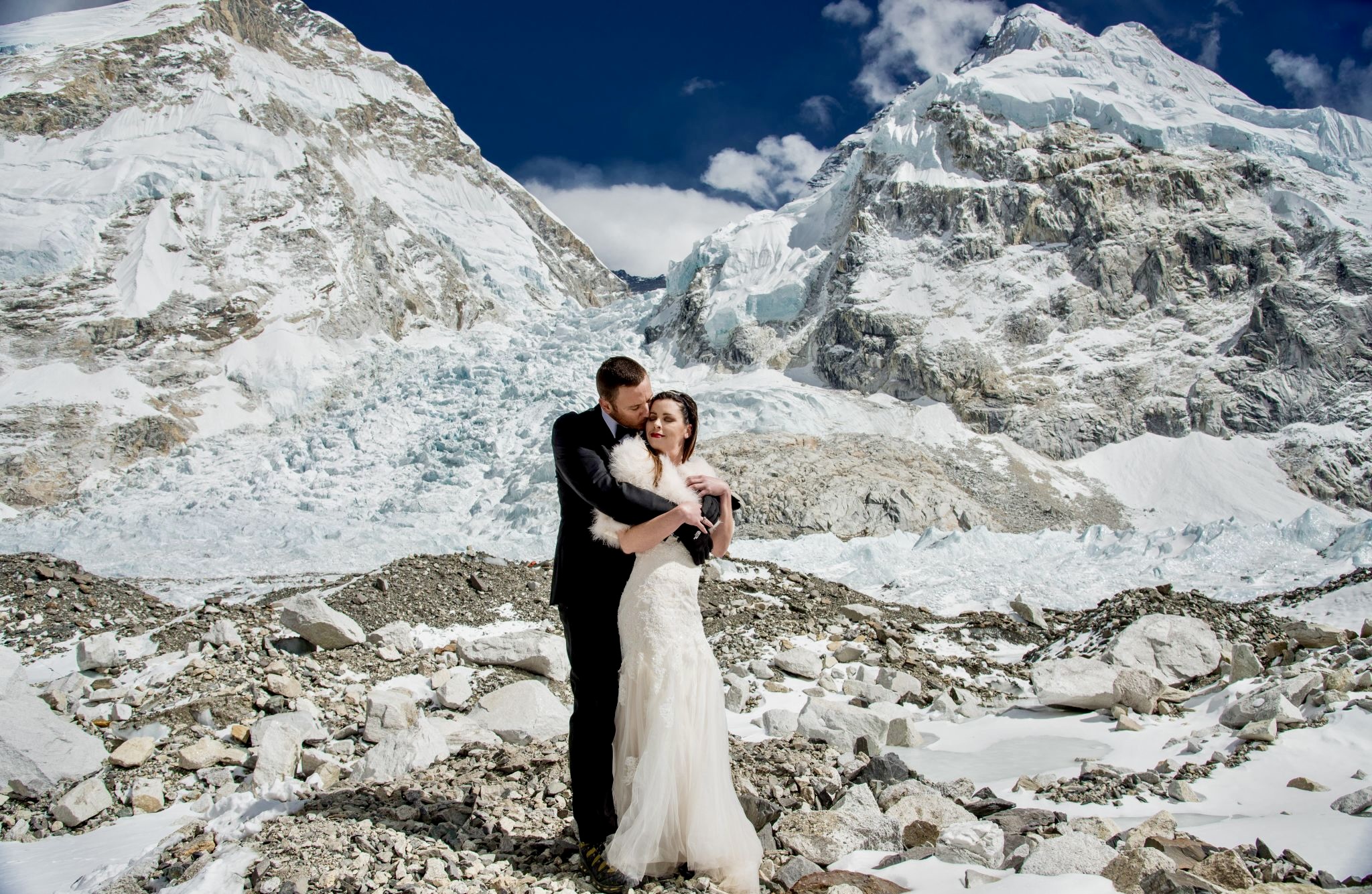 Important Articles regarding Everest Landing Helicopter Tour
We Offer the Following Helicopter Tour Services in Everest Region
1. Everest Base Camp Landing Helicopter Tour - 5 Hours, Starting at USD 800 BOOK NOW
2. Lukla to Everest base camp & flight back to Kathmandu
3. Hotel Everest View to Everest base camp Heli back to Kathmandu
4. Namche Bazaar to Everest Base Camp Heli ride Back to Kathmandu
5. Gokyo and Everest Base Camp Landing Helicopter Tour - 6 Hours, starting at USD 1200 BOOK NOW
Cost of Private Everest Helicopter Landing Tour
The cost detail, helicopter tour duration, number of people and the tour routes for the Private Everest Base Camp Landing Helicopter Tour are given below:
Everest Heli Tour and Gokyo - Everest Base Camp Heli Tour are popular helicopter tours in the Everest Region.
If you need any further information, please contact us, Email: [email protected], Phone: +977- 985 100 5129 (WhatsApp)