[TOC]

Langtang Region is a short and unique destination from the capital of Nepal to embrace different Tibetan/Tamang cultures, religions, and languages side by side are the majestic mountains of the Langtang range, beautiful landscapes, and hills covered by various diversities found in the national park of Langtang.

Langtang region has been popular for both adventure and pilgrimage destinations. People connecting with spirituality find themselves on the pilgrimage spot of the Langtang region namely Gosaikunda whereas other adventurers and travel freaks travel to amazing Langtang and different valleys of the region. If you are short on time and want to experience both spirituality and adventure in the shortest distance from the capital with wild diversity, the Helicopter Tour in Langtang Region is a perfect choice.
Popular Heli Tour Destinations in Langtang Region
Langtang Valley
Standing at an elevation of 3430 meters, the helicopter tour will give you amazing bird's-eye views of some of the tallest mountains in the Langtang Range, including Langtang Lirung (7234 meters), Langtang Ri (7205 meters), and Dorje Lakpa (6966 meters), as well as the Langtang National Park, which is the first national park in the Himalayas and the fourth protected area in Nepal. After touring UNESCO world heritage sites, you will witness a beautiful passageway of enormous hills shortly before leaving the Kathmandu valley.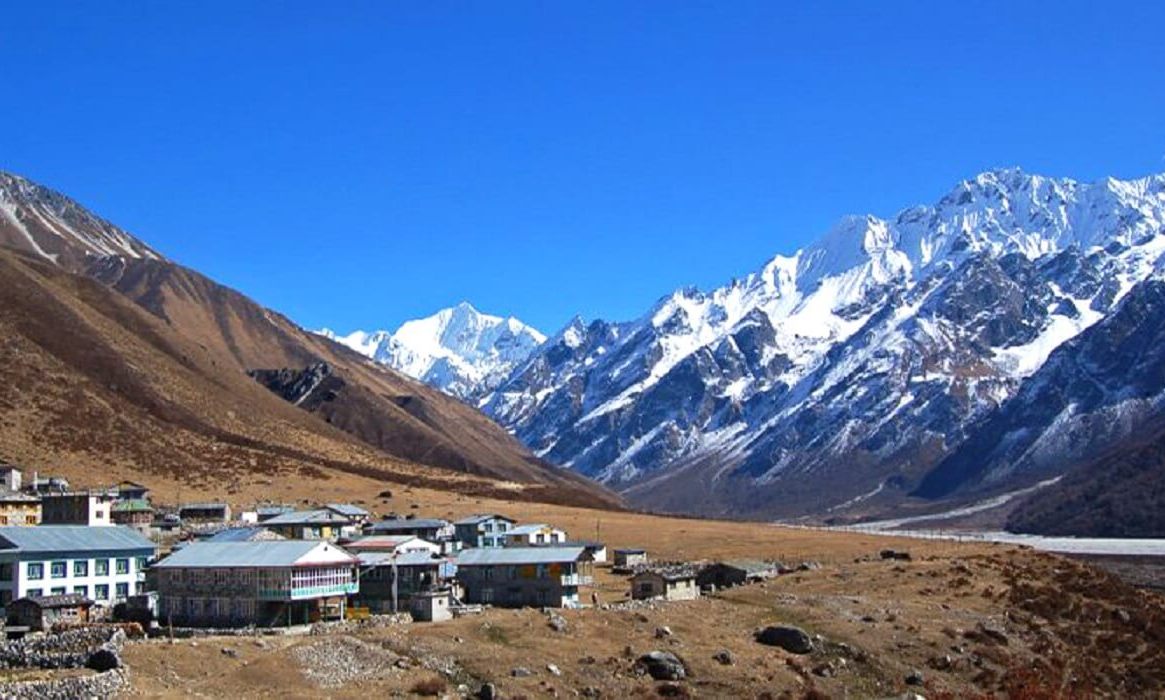 Please, click here for trekking in Langtang Region
Gosaikunda
Gosaikunda a pilgrimage area that holds significant importance to the community of Hindus and Buddhists is a high-altitude oligotrophic lake situated at an elevation of 4380m. According to Hindu mythology, Gosaikunda is where Lord Shiva broke down the hills to get water, later which he drank to save himself from the poison that he had to take from the ocean to save the world. Every year huge numbers of people visit this holy side to worship and get rid of their sins by bathing in the lake.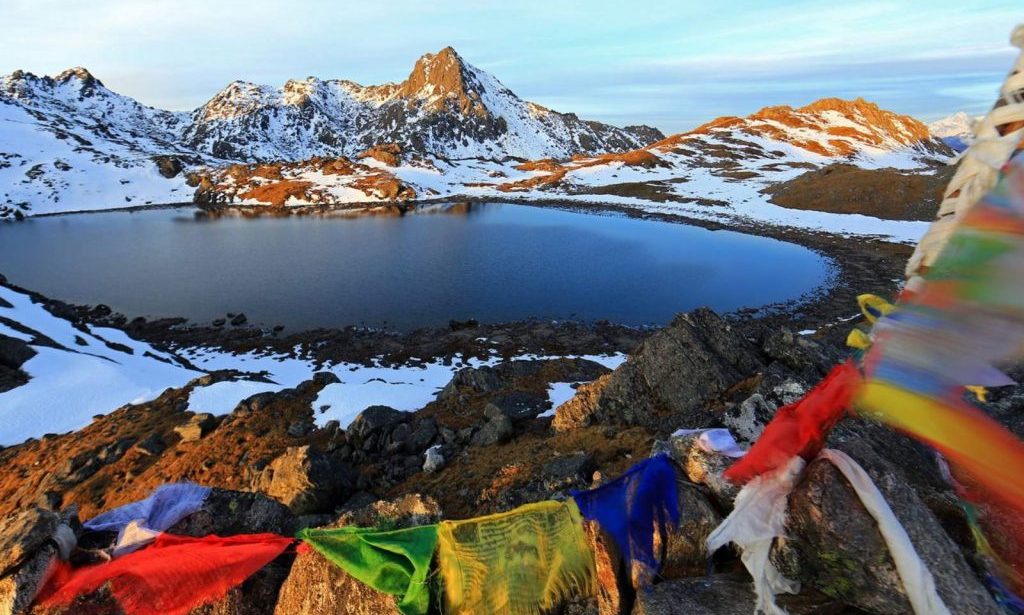 Please, click here for the Gosaikunda Helicopter Tour.
Ganja La Pass
Ganja La Pass a very thrilling and adventurous pass situated at 5130m joining the valley of Langtang with Kyanjin Gompa is considered a top-level destiny to conquer. This pass is especially recommended to carry on with Helicopter Tour to Ganja La Pass because trekking down on this pass, you have to be a well-experienced trekker and require many preparations to take on the challenges that come on.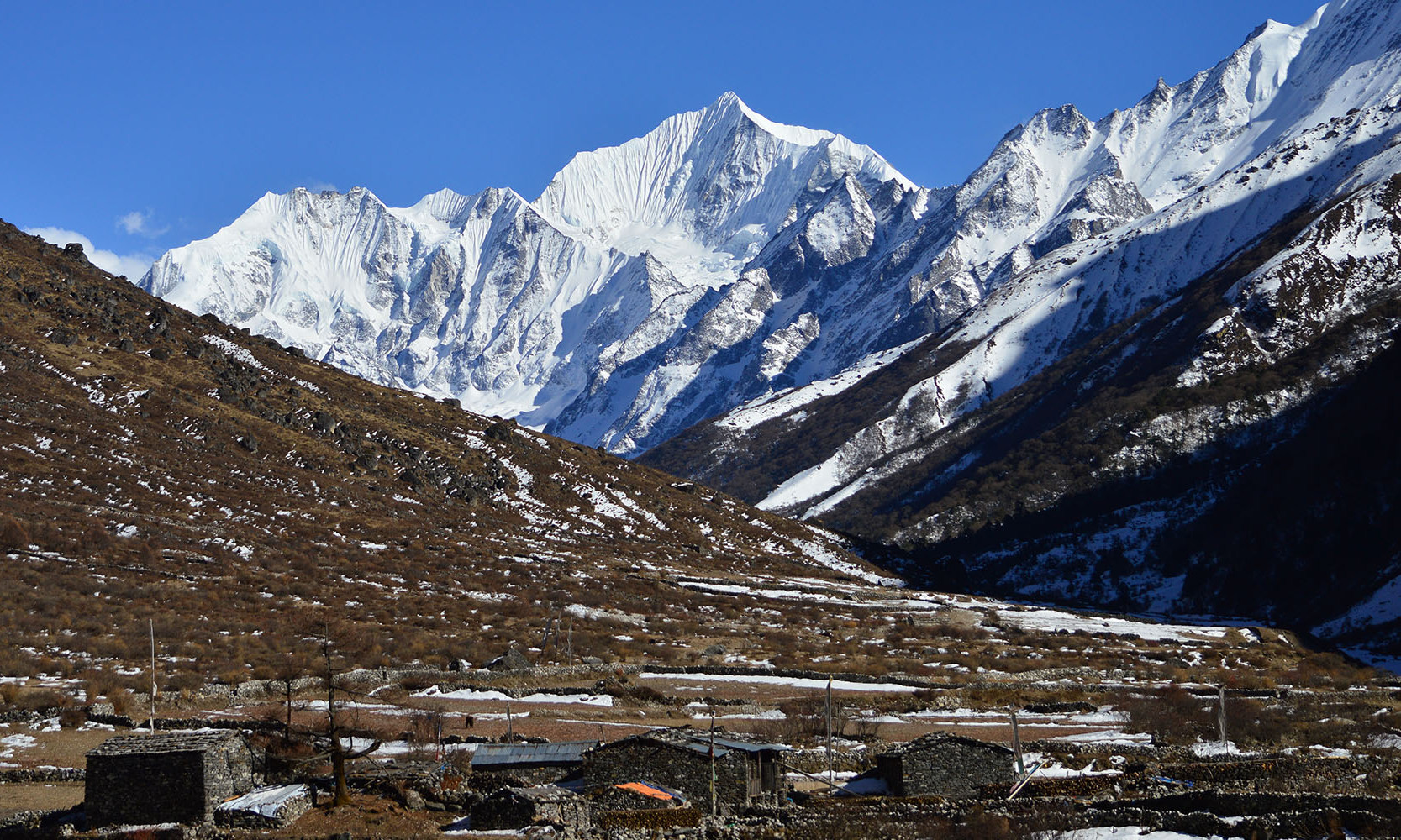 Also Read: High Pass Trekking in Nepal.
Major Highlights of Langtang Region Helicopter Tour
View of the beautiful Langtang Mountain Range and the tranquil
Langtang National Park.
Get to know about Tibetan culture and ethnic Tamang settlement.
Flying majestically over Gosainkunda Lake
Red rhododendrons and oak, maple, and pine trees can be observed in gorgeous landscapes.
The local Kyanjin Valley Kyanjin Cheese Factory.
The magnificent view of Mount Gaurishankar, Mount Langtang,
Mount Lirung, Ganesh Himal, Lakpa Dorje, Yala Peak, and Mounts Lirung, Naya Kanga.
Visit the Kyanjin Gompa, which was constructed centuries ago

Checklist for Langtang Helicopter Tour
Windproof down jacket
UV protection sunglasses
A water bottle
Lip balm and moisturizer
Silk/Nylon scarf
Toiletries
Full sleeve shirts
Warm pair of trousers
Camera essentials
This list is only a general checklist. You are recommended to use your experience and find the best fit of a checklist that is comfortable and safe enough for you.
Best Packages for Helicopter Tour in Annapurna Region
Langtang Helicopter Tour with cost
The helicopter ride towards Langtang has tremendous panoramic views of mountains such as Langtang Lirung (7234m), Langtang RI(7205m), and Dorje Lakpa (6966m). The view of landscapes, hills, mountains, gorgeous rivers, and village settlements from a helicopter makes a sight of wonder. The helicopter tour provides a brief sight of the spirituality and natural beauty that the Langtang region has to offer.
Duration: 2 hrs
Cost: USD 2500 (5 pax)/ USD 600 for 1 pax (Sharing basis)
Route: Kathmandu-Langtang/Kyanjin Gompa-Kathmandu
Best Time: Jan-May and Aug-Dec
Maximum Altitude: 3800m/ 12,467 ft (Kyanjin Gompa)
For more information, please click here.
Gosaikunda Helicopter Tour with cost
Gosaikunda and the oligotrophic lake is an outstanding destination to witness the cultural, religious, and spiritual aspects of Nepal. Helicopter flight is the safest way for you to observe and experience its unique diversities, flora, fauna, forests, and village settlements mostly Tibetan and Tamang settlements are unique. Overall the tour to Gosaikunda is filled with excellent views and full of collective experiences.
Duration: 2 hrs
Cost: USD 1500 (5 pax)/ USD 350 for 1 pax (Sharing basis)
Route: Kathmandu-Gosaikunda-Kathmandu
Best Time: Jan-May and Aug-Dec
Maximum Altitude: 4,380 m/ 14,370 ft
Ganja La pass Helicopter Tour
Ganja La pass is an adventurous ride to the pass of the mountains, the connecting bridge between Langtang valley and Kyanjin Gompa is the highest point of the region to view some of the tallest mountain peaks of the Langtang Region. The Helicopter tour to Ganja La Pass is specially designed to ensure your safety providing a maximum of everything. The best time to visit Annapurna Region would be the Autumn and Spring seasons.
Best time to visit Langtang Region
Given its relative elevation, the Langtang Region experiences regular weather changes. The weather is primarily windy and dry. The climate shouldn't prevent us from having a lovely adventure in the tranquil Kyanjin Gompa since our journey would just take a few hours. However, when it's rainy or foggy, it's impossible to land the helicopter. If we can't see the Himalayas' distinctive panorama and distinctive topography, flying is pointless.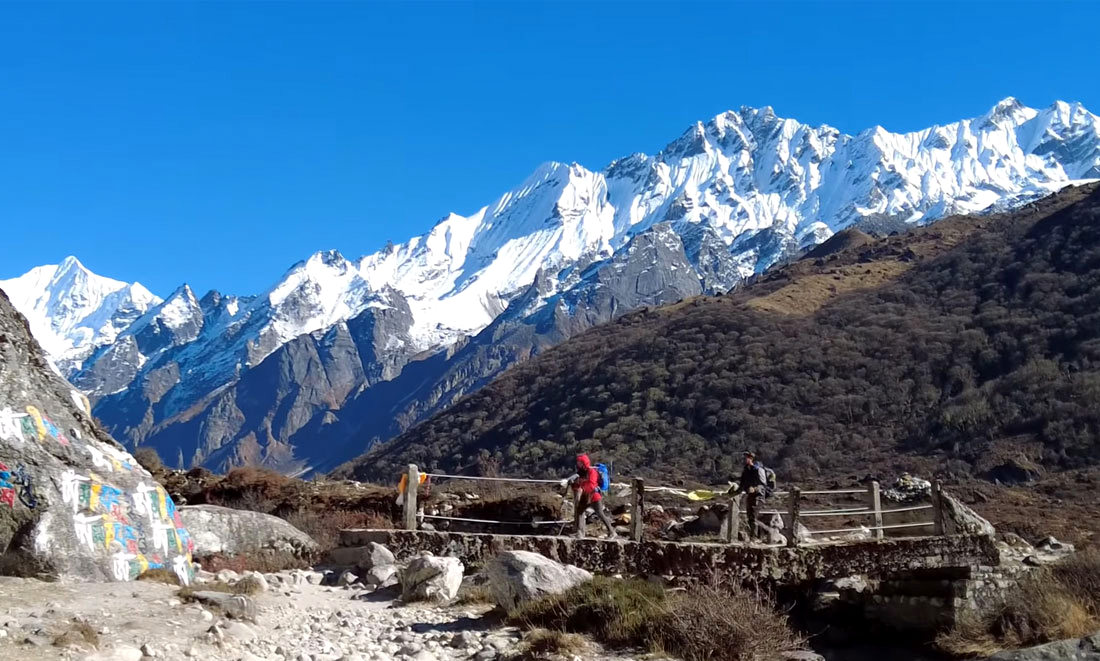 The best times of year for the Langtang Region Helicopter Tour in Nepal are in autumn and spring. The temperatures throughout these stable seasons are bearable. It is simple to travel the Kyanjin Valley and towns due to the pleasant, sunny days and dry weather. On the other hand, it can get chilly at night and in the morning. The autumn and spring seasons offer the clearest views of the Himalayas when the verdant hills and luxuriant woods are at their most beautiful. Winter is also a stunning time to visit the Langtang Region and take in the area's natural splendor. For those who enjoy adventure, a snow-capped peak and frigid weather will be ideal.
If you are looking for some of the best helicopter tour in Nepal, please click here.
For any kind of detailed information please, feel free to contact us.