Nepal is a wonderland for travel lovers and adventure seekers. The altitude of Nepal ranges from below 1000m 9300 ft) to 8848.46m (29,031 ft) and offers diverse cultural, climatic, and geographical variations. Nepal consists of a wealth of natural wonders, sky-dominating peaks including Mt. Everest, Mt. Kanchenjunga, Mt. Manaslu, and Mt. Dhaulagiri, which consists of dense forests inhabited by mysterious creatures, natural water sources like rivers, streams, falls, and lakes. Besides this, Nepal is a home of yaks, is the homeland of One Horned Rhinoceros, home to the highest altitude lake: Tilicho, the Lowest altitude Glacier Lake: Kapuche Glacier Lake, and is home to numerous endangered species. This wonderland offers many trekking and touring destinations. Every year many people from different parts of the world make their way to explore this wonderland in South Asia: Nepal. Also, the pristine Rara Lake is renowned as the queen of the lake.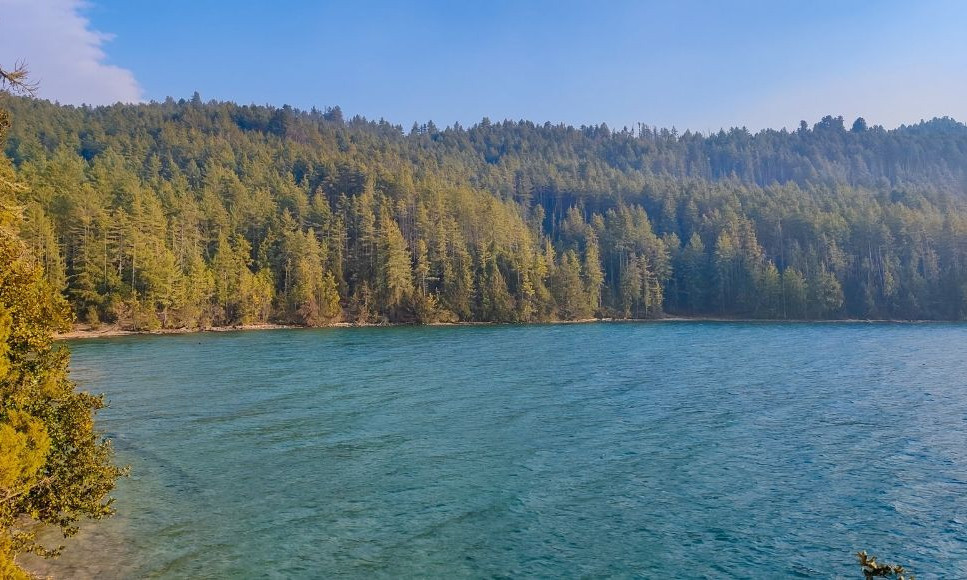 Rara Trek is one of the famous lake treks in Nepal that takes you toward the largest shimmering lake Rara. The trek passes through beautiful landscapes that reward you with the beauty of a natural and cultural blend. Hence, this trek takes you through the tail that surrounds the breathtaking views of mountains, forests, rivers, and hills. Further, this track takes you through indigenous and sherpa settlements with many chanting monks and fluttering prayer flags. No doubt, the Rara lake trek will be an opportunity for those who want to explore the remote culture, and lifestyles of western Nepal, explore the queen of lakes, and encounters the exotic flora and fauna of the Rara National Park.
Facts About Rara Trek
Highest Elevation: 3210m
Trekking Grades: Easy to Moderate
No of Days: Around 15 Days
Trek Type: Tea House, camping ( if necessary)
Where Is Rara Trek? How To Get To Rara Trek From Kathmandu?
Rara Lake Trek is the trek towards the pristine Lake inside Rara National Park, in Jumla and Mugu districts, Western Nepal. Rara Lake Trek offers numerous gateways. Among different gateways, the Rara trek starts from Jumla that passes through the Sinja valley.
This trek starts from Jumla, the gateway to exploring the remote Karnali zone of Nepal. You can get to Jumla both by public/private vehicles and by air too.
By Public and private vehicles,
Kathmandu - Jumla, 15 hours by Bus
By air,
Kathmandu- Nepalgunj-Jumla.
Best Time To Visit Rara?
Rara has a pleasant climate all over the season. All season carries unique features. Despite this, autumn and spring are the best time for Rara Trek. Spring and autumn offer colorful trails, clear weather, and warm temperature. However, winter Rara Trek has been popular among visitors in recent years and is best for those who would like to walk on snowy trails, play in the snow, have splendid views of a pristine lake, and have sunrise and sunset views. Summer treks offer green landscapes, sleepy trails, and mesmerizing views of mountains.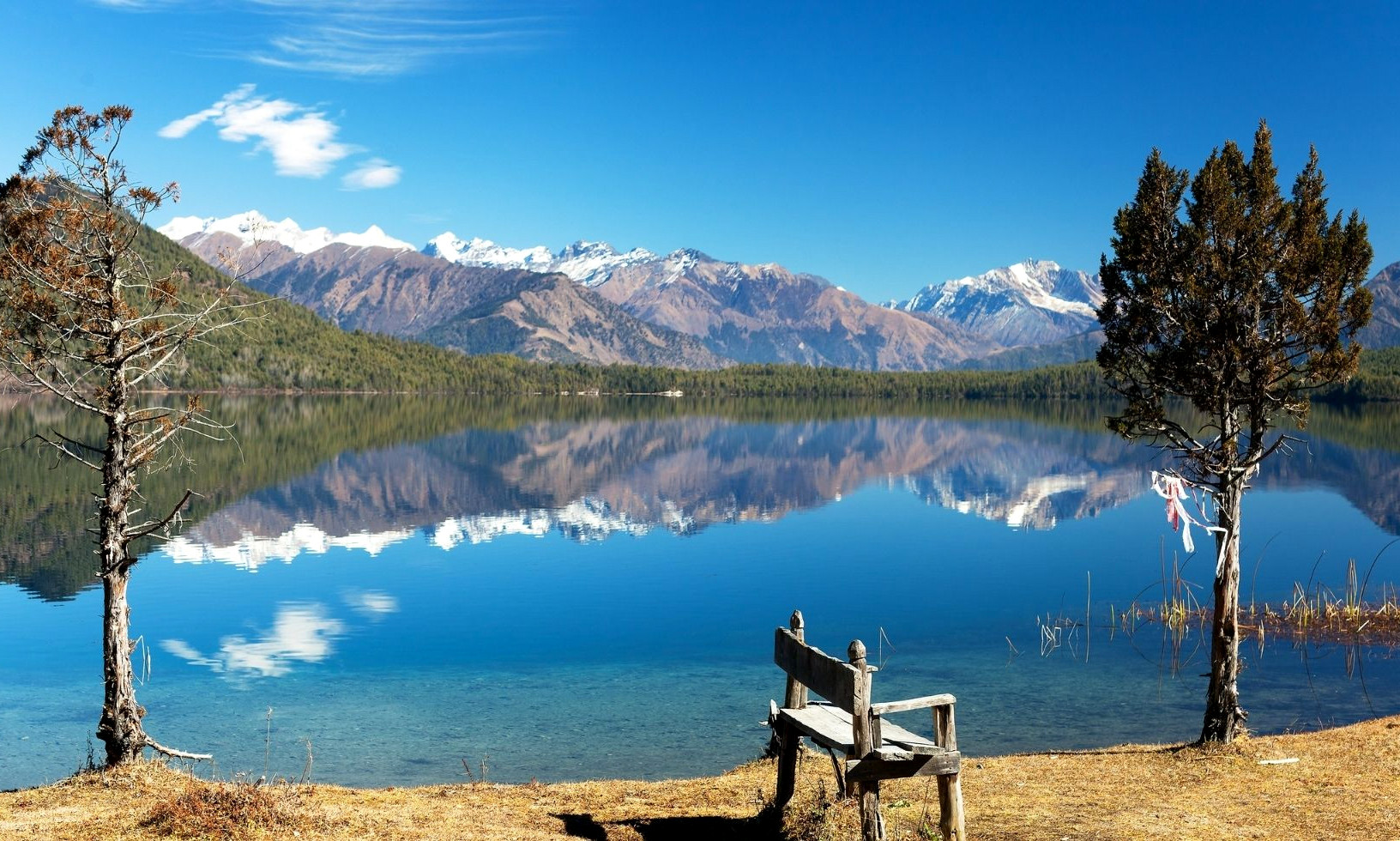 Also, Read-10 Must Visit Lakes in Nepal
Major Attraction Of The Rara Trek
Virgin Trekking Trail
Rara lake trekking trail is undoubtedly the virgin trail that takes you through the less explored and less disturbed naturally blessed trail. The off-the-beaten trail is very popular among internal travelers in the last few years. People would love to explore the beauty of this trail, which is less crowded and enriched with natural beauty. Also, you will walk and get to explore picturesque and blissful remote villages like Chalachaur, Sinja Valley, Shorosingha, Pina, and Bumrah, along with Jumla.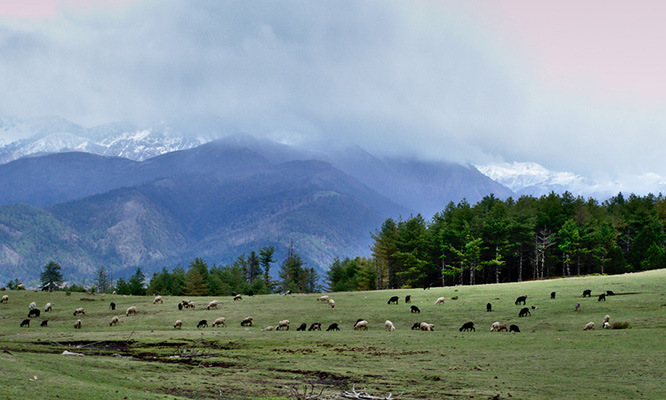 This trek is worth experiencing an adventurous experience on holidays through the virgin trail.
Explore The Indigenous Peoples' Culture
You will walk through the indigenous and Sherpa people's settlements, where the way of life and culture are worth exploring. You will touch the villages, where people with old traditions and lifestyles live, who are still lacking modern technology services. Thakur peoples in the Rara region are dominant. You can explore many temples, Gompas, mani walls, chortens, stupas, and stupas on your trek that show the blend of Hindu and Buddhist religions in this trek. On the way, you can encounter many herbal medicines that you can buy from local markets and people.
Rara National Park
Rara National Park is also renowned as the finest park in the world. The park is one of the best choices for independent travelers and those who would like to explore incredible natural resources. The National Park was established in 1976 and is the smallest in Nepal, which covers an area of 106sq.km. The altitude range starts from 2,800m to 4,039m.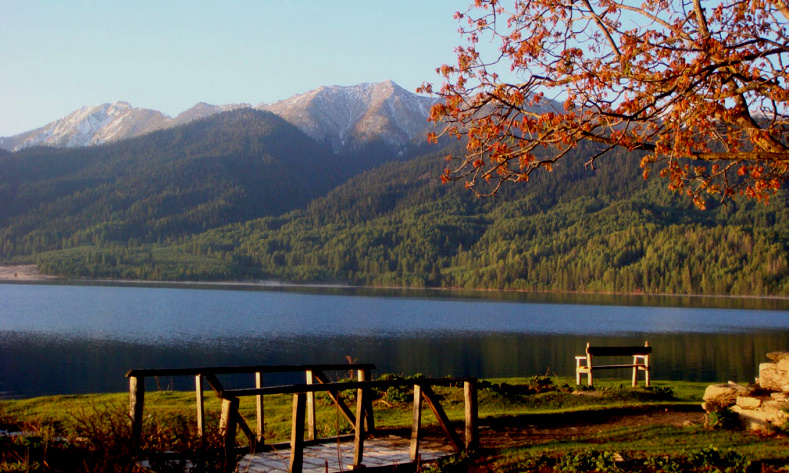 Since Rara NP was established to protect and preserve the rich biodiversity of Humla and Jumla district, it has 1020 species of flora including, 51 species of mammals, and 241 species of birds. Plants mainly consist of blue pine, rhododendron, black juniper, oak, and Himalayan cypress. Also, we can encounter beautiful mammals like musk deer, Himalayan Tahr, jackal, and leopard.
Please, click here for the Jungle safari ni National Park in Nepal.
Rara Lake: The Central attraction Of Rara Trek
Exploring Rara Lake, the tranquil and blue Jewel Set in a ring of Snowy Sky-dominating peaks undoubtedly offers the visitors an unforgettable lifetime experience. Rara lake is the most beautiful and the largest freshwater alpine lake system in Nepal, with an area of 10.8sq.km freshwater alpine lake. The lake lies in the Himalayan region at an altitude of 2,990m inside Rara National Park.
The splendid views of the wildflowers, birds, animals, and charming local villages around the park make this lake more beautiful. The reflection of surrounding hills and forests on Rara lake looks incredible. Also, you can ride horses on the grassland of Rara lakeside. Normally, Rara lake doesn't freeze, so you can jump, swim, and boat to the lake.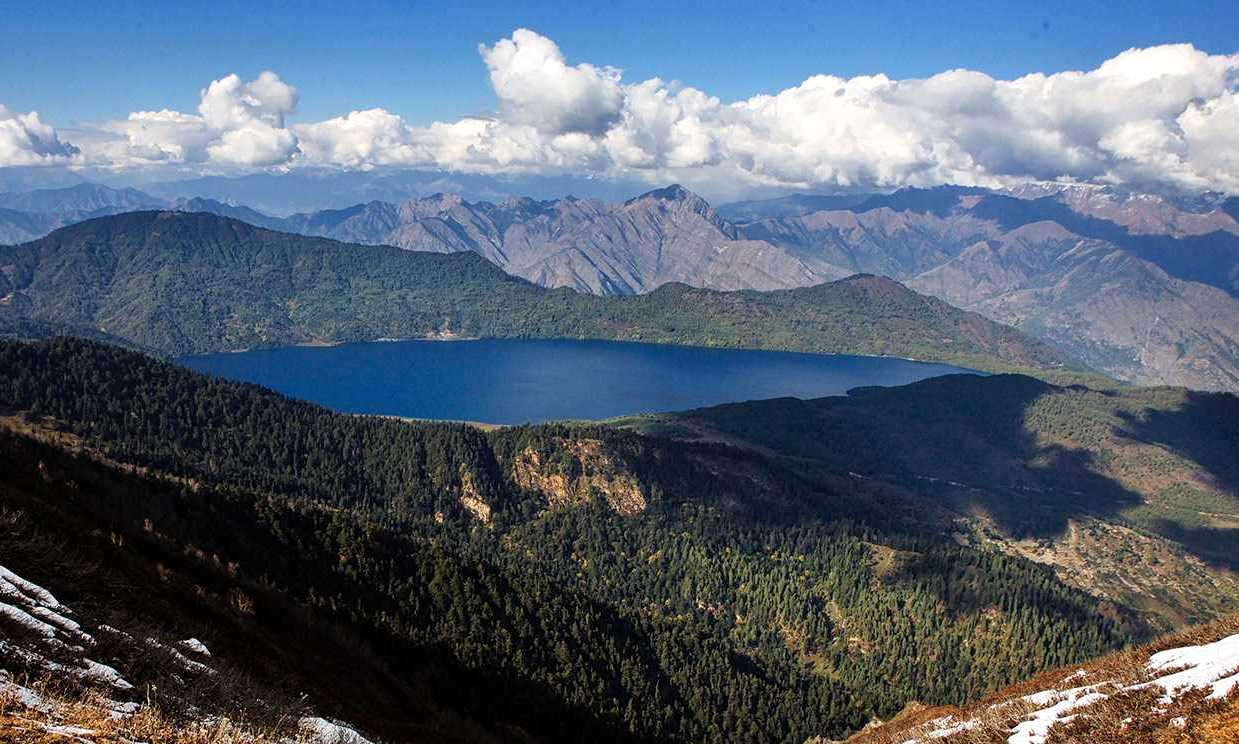 On the Northern side of Rara, you can view the peaks: of Malika Kand and Ruma. In addition, on the backdrop of Rara lake, you will get to see the splendid views of Mt. Chuchemara (4,039m).
If you want to explore the small parts of heaven on the earth: Rara, naturally and biologically enriched Rara National Park, and take a captivative walk in the remote western part of Nepal with experienced guides from a reputed travel company, you can contact us. If you would like to know a detailed itinerary about Rara Lake Trek, you can visit our Rara Lake Trek Package on our website. Short treks and other adventurous sports activities can be done in this area.
For a complete guide on trekking in Nepal, please click here.
If you are looking for different kinds of Trekking Packages in Nepal, feel free to contact us.