One of the most popular destinations in the country is Kathmandu, the capital of Nepal. One of the most popular day tours among tourists is the Kathmandu City Tour. The city of temples is another name for Kathmandu and it is the largest city in Nepal as well. Most visitors and explorers find it to be an interesting place to learn about ancient art, architecture, history, religion, and civilization. Kathmandu shows the true beauty of the Nepalese and their way of life.
Main attractions of the Kathmandu City Tour
1. Swyombhunath Stupa ( The Monkey Temple)
Swyombhunatha Stupa or Monkey Temple is 4 km away to the southwest of central Thamel. It is a massive stupa situated atop a hill. The stupa has Buddha's eyes printed which stands for knowledge and peace. We are absolutely delighted to experience this impressive stupa in serene surroundings. Holy prayer flags and prayer wheels give us a spiritual feeling while visiting this spectacular stupa. The stupa also offers us a magnificent view of the entire Kathmandu valley and mountain summits to the north. This stupa is very special to both Hindus and Buddhists. Buddha Purnima ( Full moon) and other special occasions are observed here. It is a UNESCO World Heritage Site in Kathmandu Valley.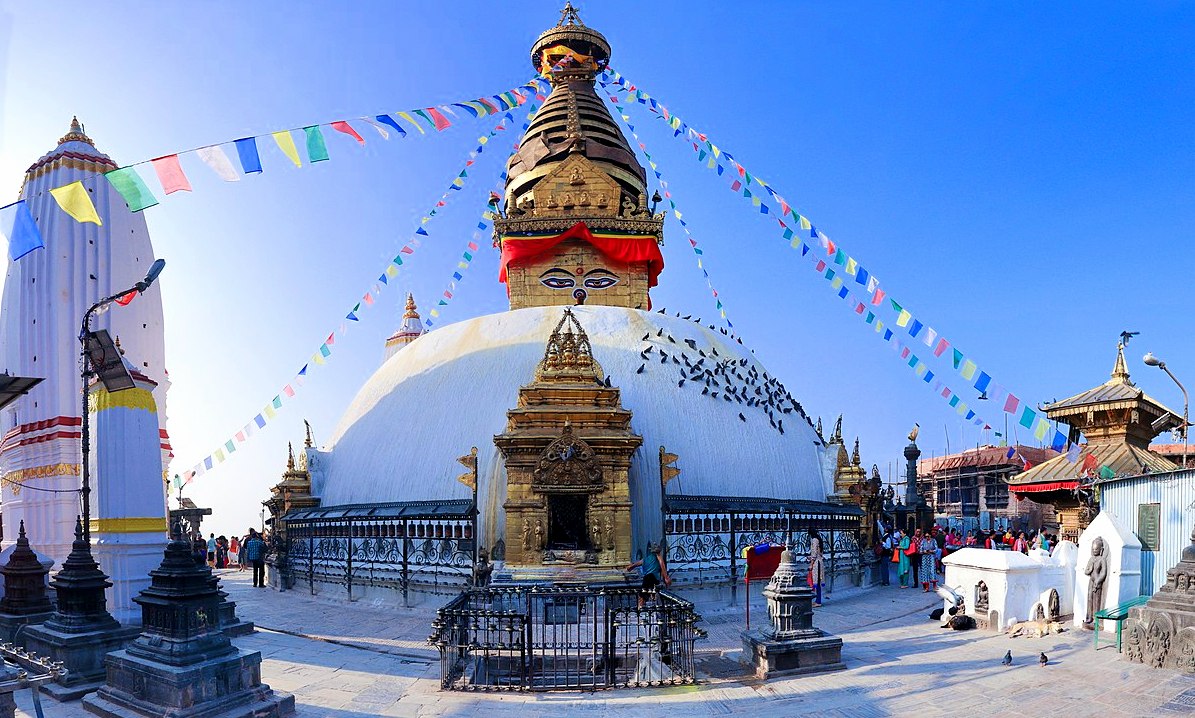 It takes 20 minutes to get to Swyombhunath from Thamel and 10 minutes if you choose to drive. People nearby go to Swyombhunath in the morning and evening for walks and refreshments. Moreover, the lush forest and numerous monkeys add more splendor to our visit to Swyombhunatha Stupa.
Please, click here for the Day Activities in Nepal.
2. Kathmandu Durbar Square
Kathmandu Durbar Square is the closest UNESCO World Heritage site to Thamel. If you choose to walk, it is 15 mins walk and the drive takes 10 minutes. The majority of the tourists love to visit Kathmandu in the evening on a walk and spend hours enjoying a magnificent evening around. What to see at Kathamndu Durbar Square? Massive Kal Vairab statues, palaces from the Lichhabi period, wood carvings, museums with collections of ancient objects and weapons, and Kumari, the living goddess are the prominent highlights of Kathmandu Durbar Square.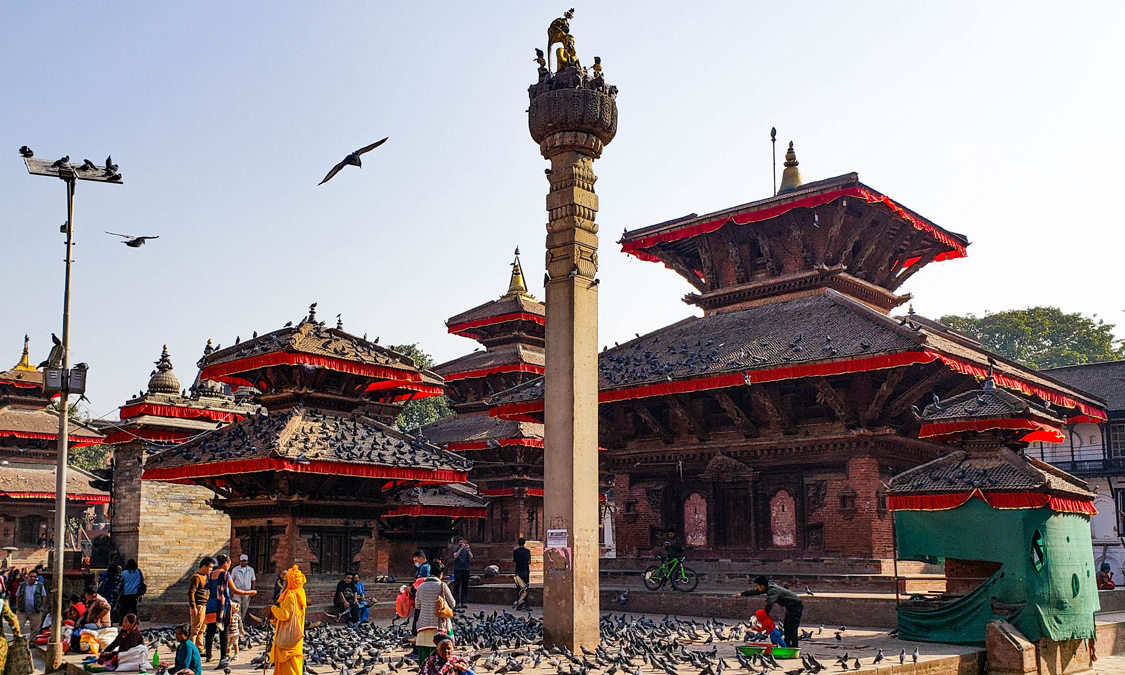 The evening vibes around Durbar Square are very refreshing filled with lots of people. There you can sit and sip coffee in some of the amazing cafes and restaurants with an amazing roof view of Basanatapur.
3. Pashupatinath Temple
A world-popular Hindu Temple, Pashupatinath Temple is located to the northeast of Thamel. This temple is located at the bank of the holy Bagmati river where all the cremation in the valley is carried out. We can observe cremation during our visit to Pashupatinath Temple. This temple is from the Lichhabi period representing ancient art and architecture. We can see Sadhus, holy saints, and priests performing religious rituals at the premise of the temple.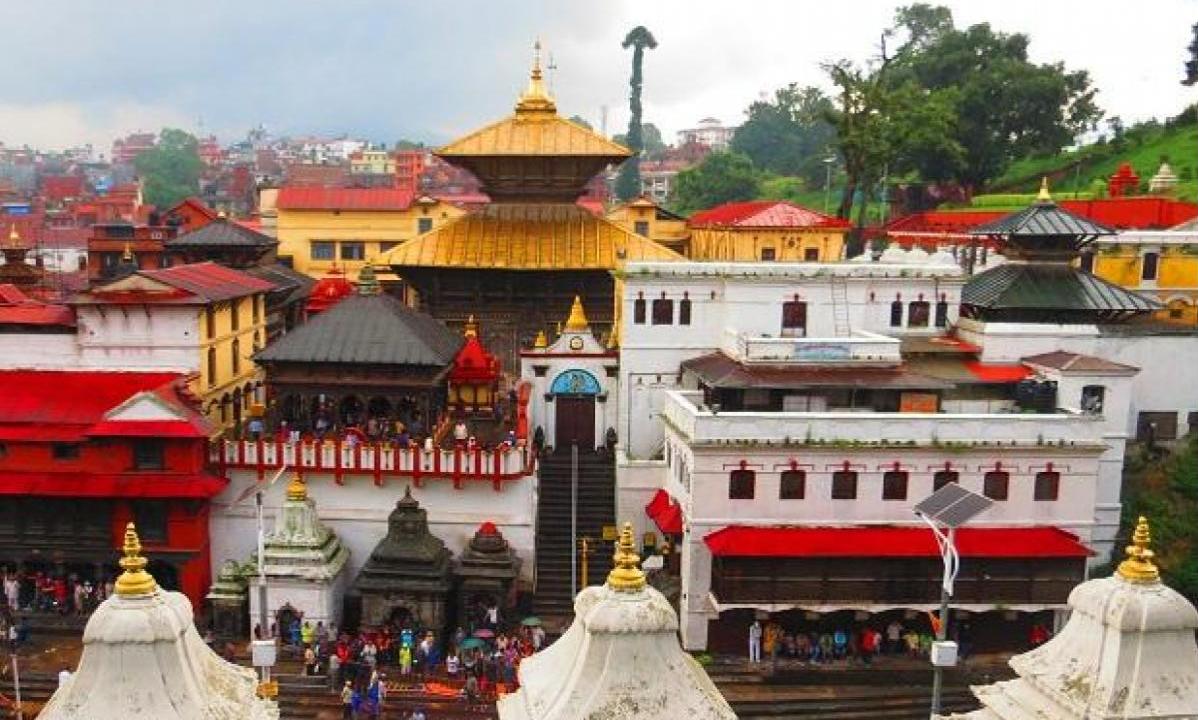 Only Hindus are permitted to enter the temple. On the occasion of Shivaratri, devotees from around the world come to Pashupatinath temple to worship God Shiva. This temple is also a UNESCO World Heritage Site in Nepal.
4. Bouddhanath Stupa
The biggest stupa, Bouddhanath stupa is located northeast of Kathmandu from Thamel. It is half an hour's drive from Thamel. It is a UNESCO World Heritage Site in Nepal. This massive and grand stupa with pristine surroundings fascinates thousands of tourists every year. The holy and colorful prayer flags, the beautiful smell of incense, monasteries, typical Nepali houses, souvenir shops, and restaurants make this visit spectacular.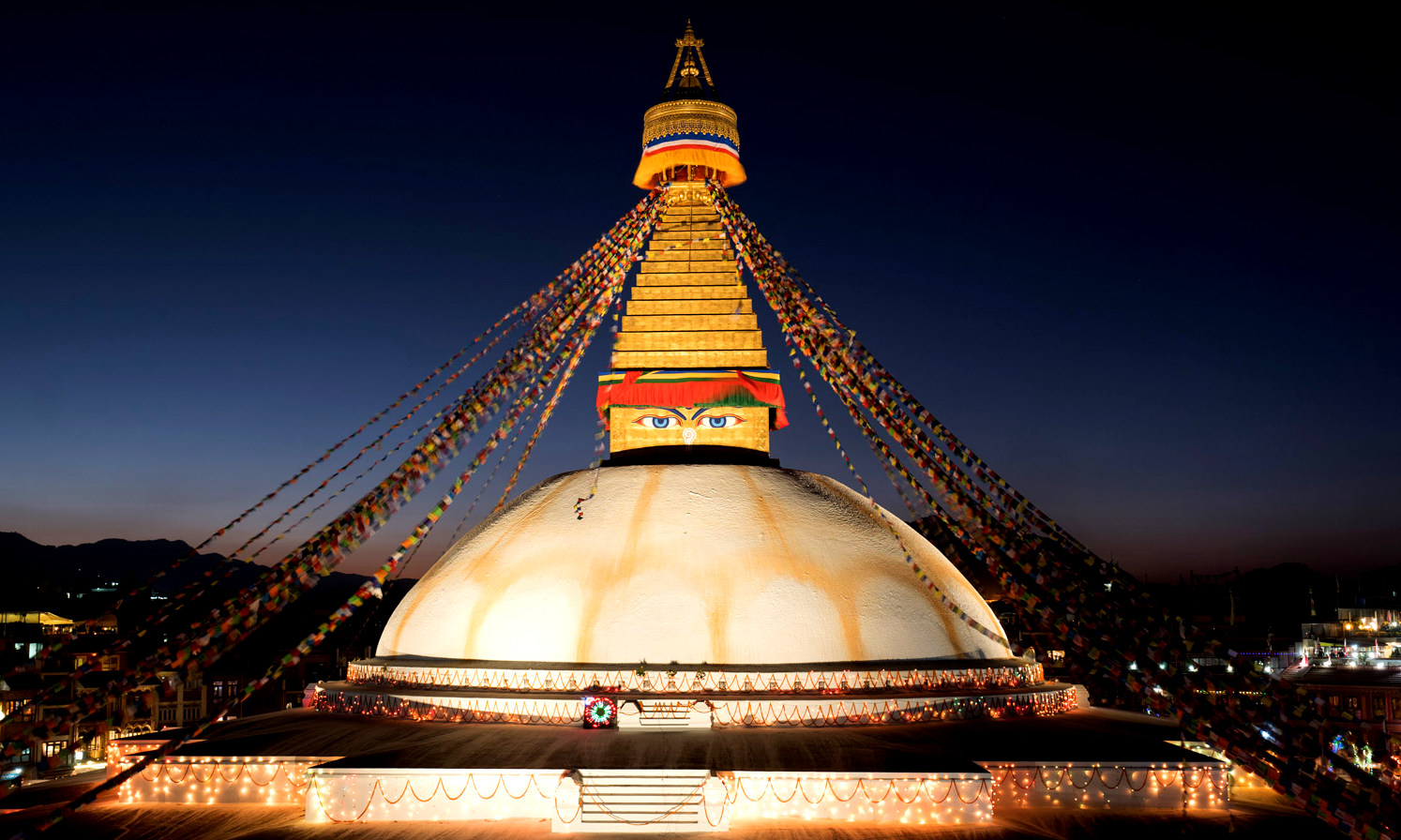 Also Read: Best Time to Visit Nepal.
5. Dream of Garden
Just outskirt of Thamel, we can find a beautiful garden which is so peaceful for refreshment. The colorful flowers and water fountains make this garden mesmerizing and we feel that we have spring here with us. The melody of birds and the availability of restaurants make our visit more memorable.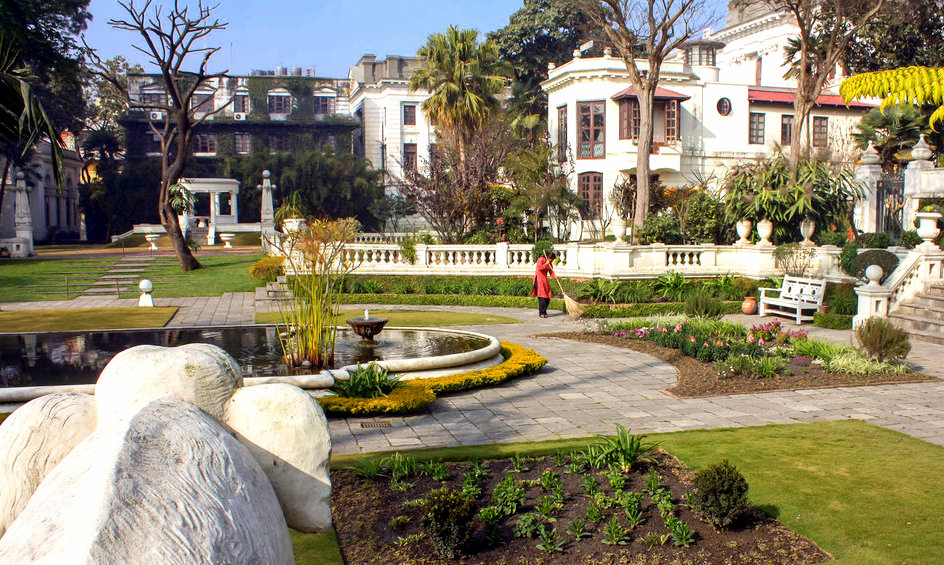 Spending 2-3 hours in Dream of Garden will be astounding while you are in Kathmandu, Nepal.
If you are looking for other tour options in Nepal, Please click here.
If you are looking for different kinds of Tour Packages, feel free to contact us.